Any image from Edward M. Fielding's portfolio of 5,000 images can be purchase as a print on paper, canvas or matted and framed with your choice of over 100 different types of frames and mats.  In addition they can be ordered in some of the latest mediums of metal or wood.
Metal is shiny, saturated and eye popping with an almost 3D effect when lit properly. Save this for colorful photographs. Think shiny sports car.
Wood is flat, unsaturated and gives a vintage feeling. Think woodie surfing wagon.
Wood Prints
Thicker
Flat
De-saturated colors because the natural wood tone provides the "whites"
Vintage feeling
Each print is a "one of a kind" due to the the natural grain in the wood.  No two are exactly alike.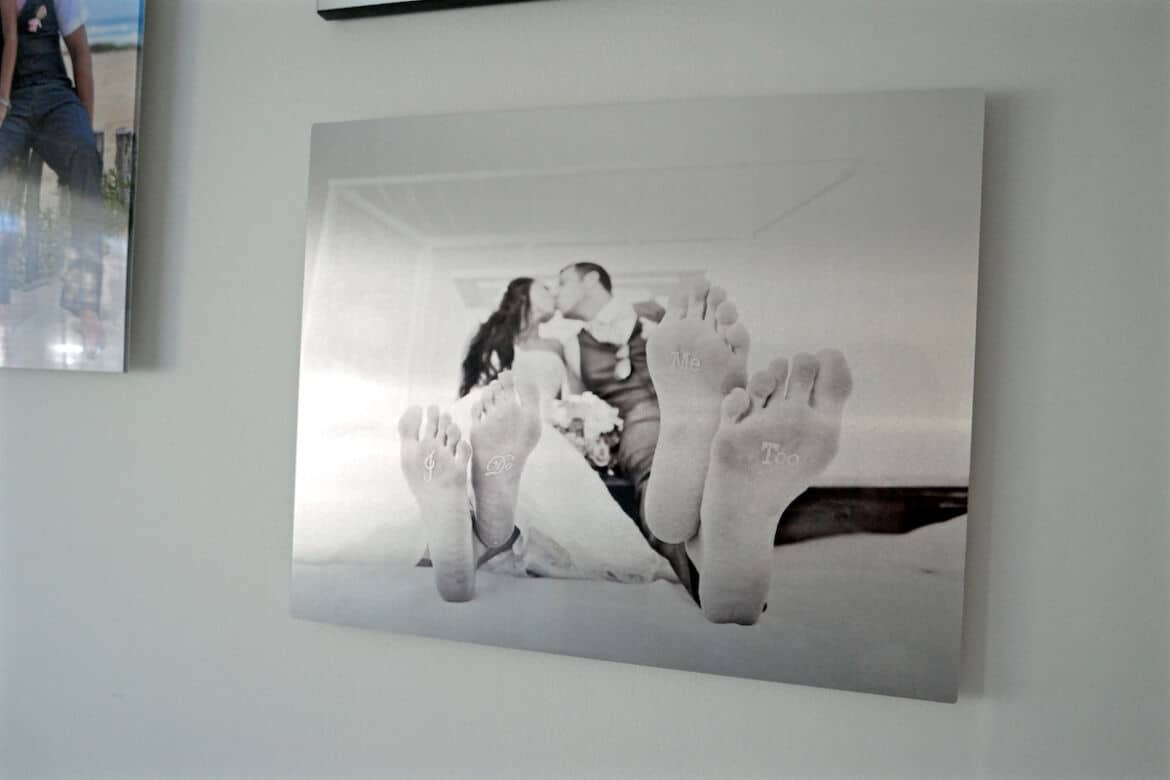 Metal Prints
Metal is pretty much waterproof and is great for wet areas like a bathroom.
Thin
Modern
Lightweight
Floats on the wall
Shiny
Looks great with lots of light shining on it – almost 3D