Well composed photographs stand out from snapshots because they are concisely planned out.  Where a casual snapshot often puts the subject dead center in the frame, leading to a forgettable image, the well composed photograph invites the view to explore the frame and contents of the foreground, middle ground and background.
The "rule" of thirds is a good place for any beginner photographer to start creating more intriguing images.
The rule of thirds is applied by aligning a subject with the guide lines and their intersection points, placing the horizon on the top or bottom line, or allowing linear features in the image to flow from section to section.

The rule of thirds applied in a vertical subject.
The rule of thirds divides the scene in thirds from top to bottom and from side to site.  Where the lines intersect are known as golden spots – great places to place the main focal point such as an eyeball.
The idea is top off set the image so that horizons or subjects don't land dead center.  The result is a more compelling image with open space to lead the viewer to the subject and allows the viewer to explore the image.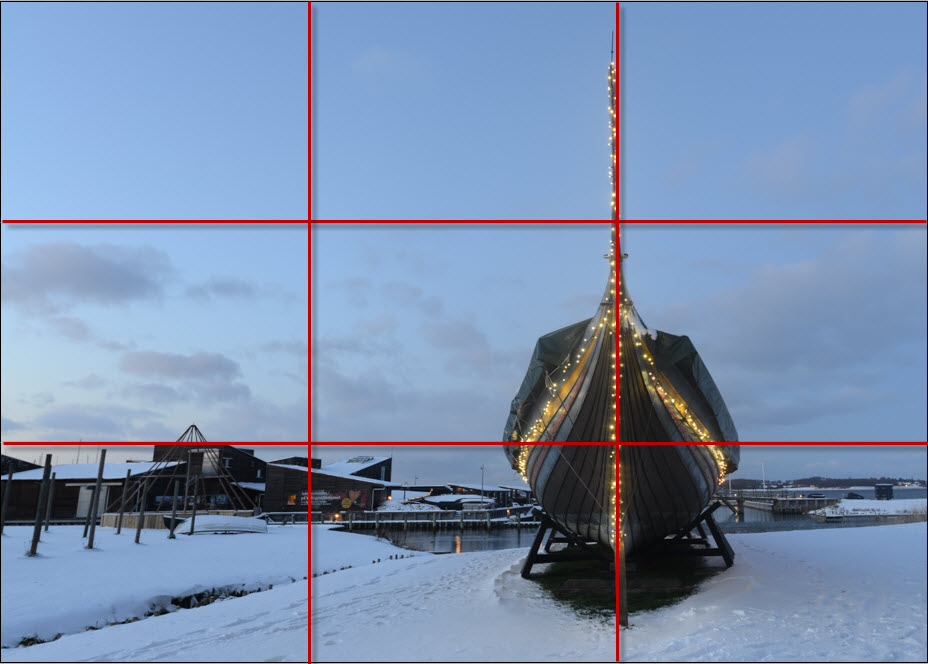 Example from a recently sold photograph
Today I sold a photograph to a buyer from Phoenix, AZ which is good example of the rule of thirds and executing it when the need arises.  Like any "rule" you learn the point is not to be a slave to it, but when you practice these well accepted "rules" of composition, they become second nature and you'll instinctively use them in your work.
I usually am more aware of the rule of thirds when my camera is on a tripod and I'm taking a carefully compose landscape shot, but this beach scene was on the fly.  I was walking down Siesta Key in Sarasota, Florida for a brief visit after my son toured Ringling College.  I came across to scene and quickly composed.  Because I have practiced the rule of thirds and other composition suggestions I was able to get a nice composition within a matter of seconds.
The sky is given about two thirds of the image.  Even though there are no clouds to provide interest, the blue field provides some "white space" for the image.  The horizon and and jetty define the bottom third of the image and the couple and gap in the jetty with the wave provide points of interest in the "golden" intersections.
More at: http://www.edwardfielding.com